Mosaic tiles
are loved by people, but do you know what advantages mosaics have? Why is it so popular? Today, we will introduce you to the advantages of mosaic, let you really understand the mosaic.
1. Mosaic tiles are suitable for decoration. Because the mosaic specifications are relatively small, the colors are more vivid, and it is easier to match. It can be combined with many different patterns.
2. Mosaic tiles have a long life. As long as the general mosaic does not deliberately destroy it, it can be used normally for decades.
3. Mosaic tiles are waterproof, non-slip, acid and alkali resistant, strong pressure resistant and elegant.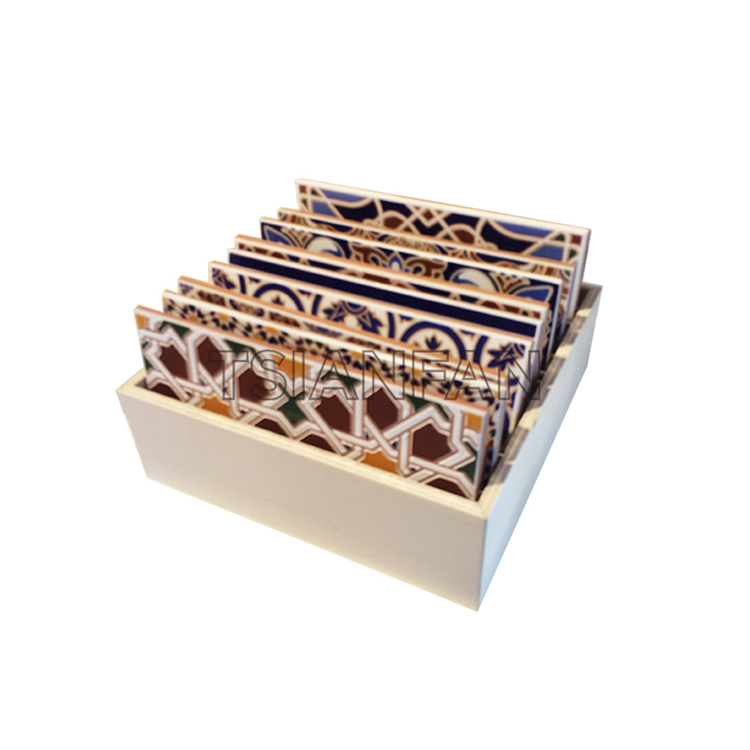 Tsianfan Company is committed to mosaic display racks for more than ten years, specializing in the production of mosaic sample book, mosaic simple display stand, mosaic sample board,mosaic tile box,etc. If you are interested in mosaic display stand, please feel free to contact us.
Website: www.mosaicdisplay.com