Floor mosaic stand ML970
is a
flip-page mosaic display stand
in the
mosaic display stand
. The display stand is made of metal. It is specially treated with pickling, baking varnish and anti-rust. The quality of the display stand is far superior to the general mosaic display stand. It is the preferred display stand for customers.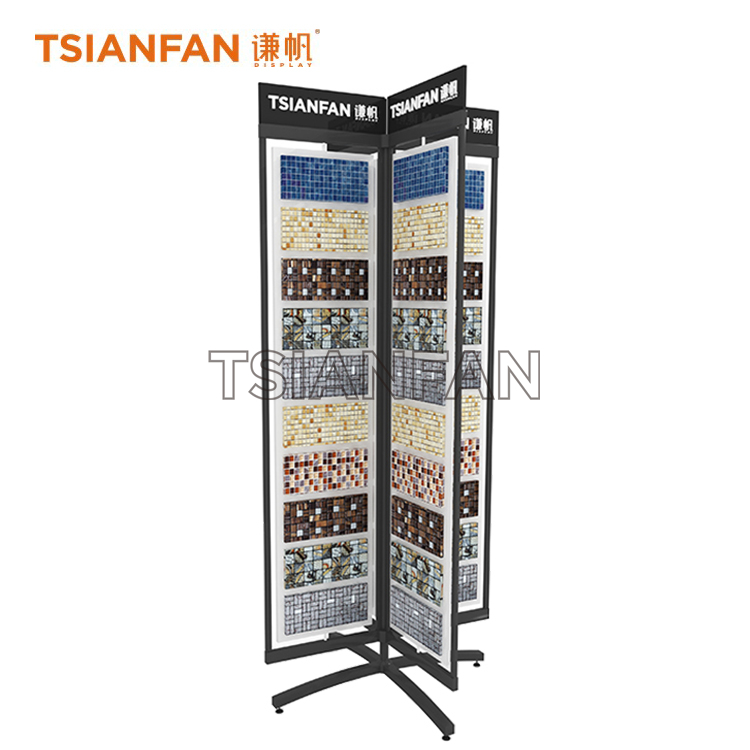 The entire display rack is divided into four display panels and eight sides, and each display panel can accommodate multiple mosaic samples. The front and back of the display panel can be visually seen. Such a mosaic display rack is excellent value for money.
In addition, at the top of the display rack, there is a small display board for displaying the company name or company logo. Don't worry, you can't see your company logo from other directions.
In terms of service life and appearance, we use a baking finish process that is durable and does not drop paint. The shelf structure is more stable and the bearing capacity is stronger.
If you are interested in the above products, or would like to consult more mosaic display racks, you are welcome to consult us.
Website:www.mosaicdisplay.com